Description:
Whilst studying Indie Games Development I have built up my portfolio with any level design focused work completed. Below is some of the level design and lighting work I am capable of.
Games Room Apartment (UE4, Maya, Substance Painter)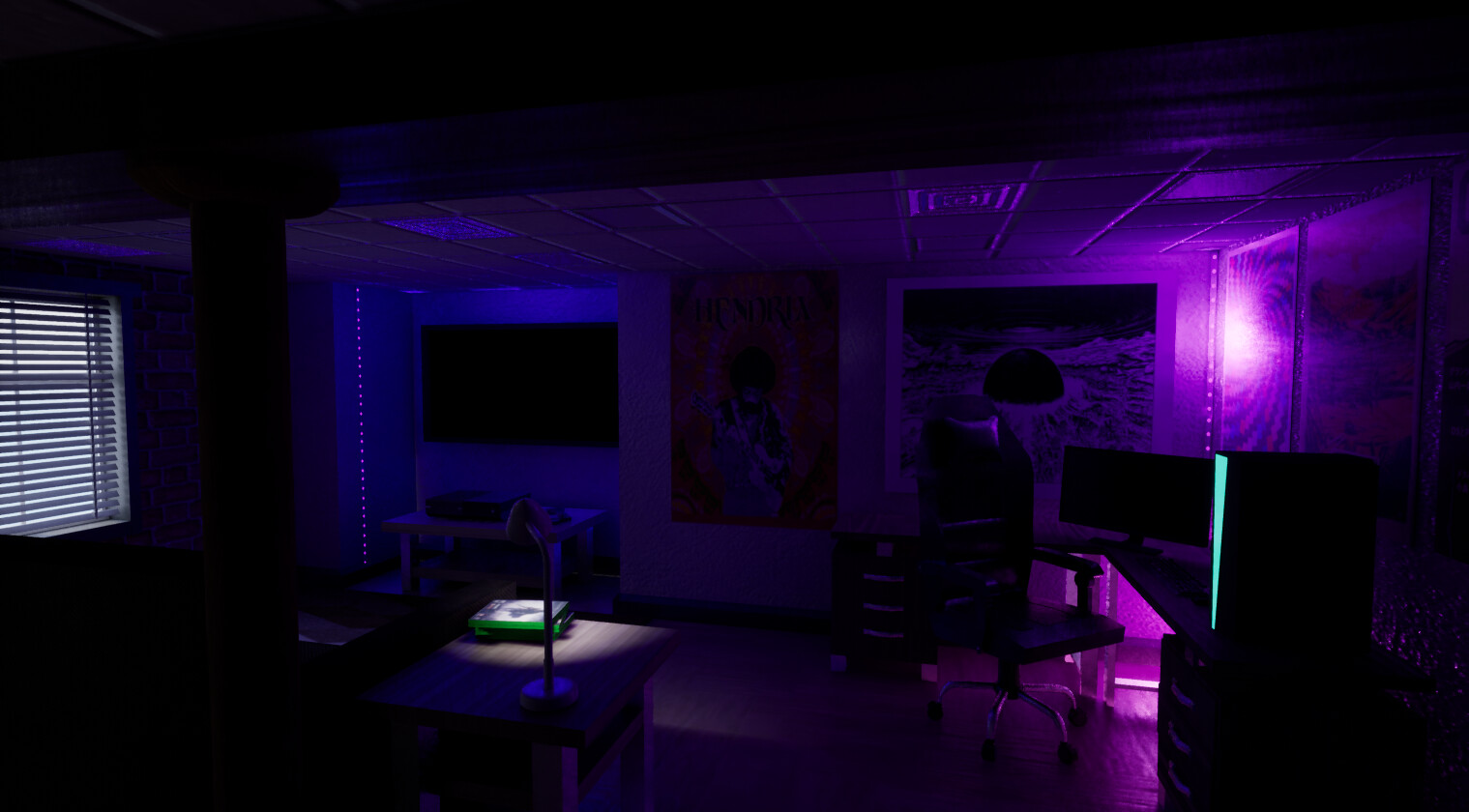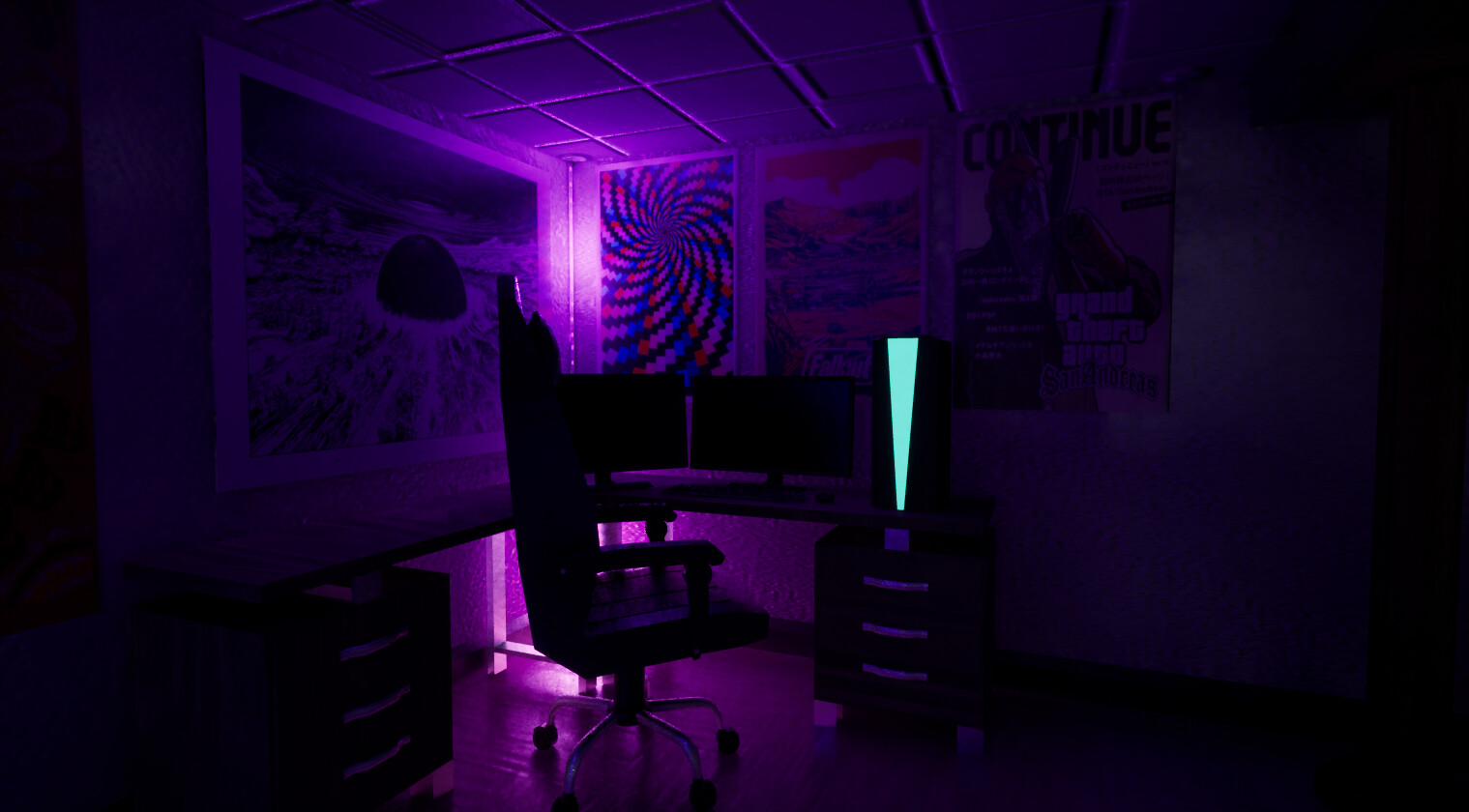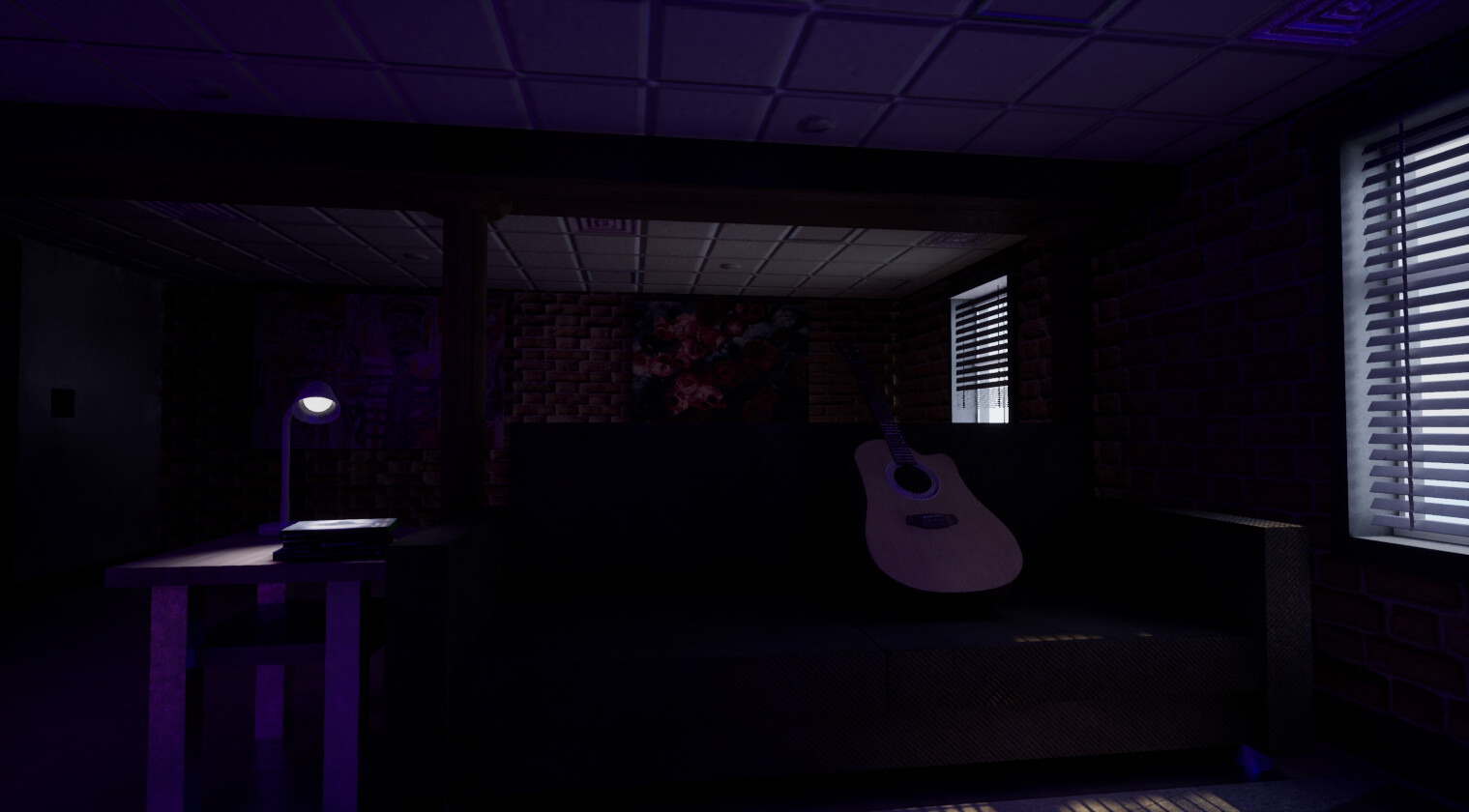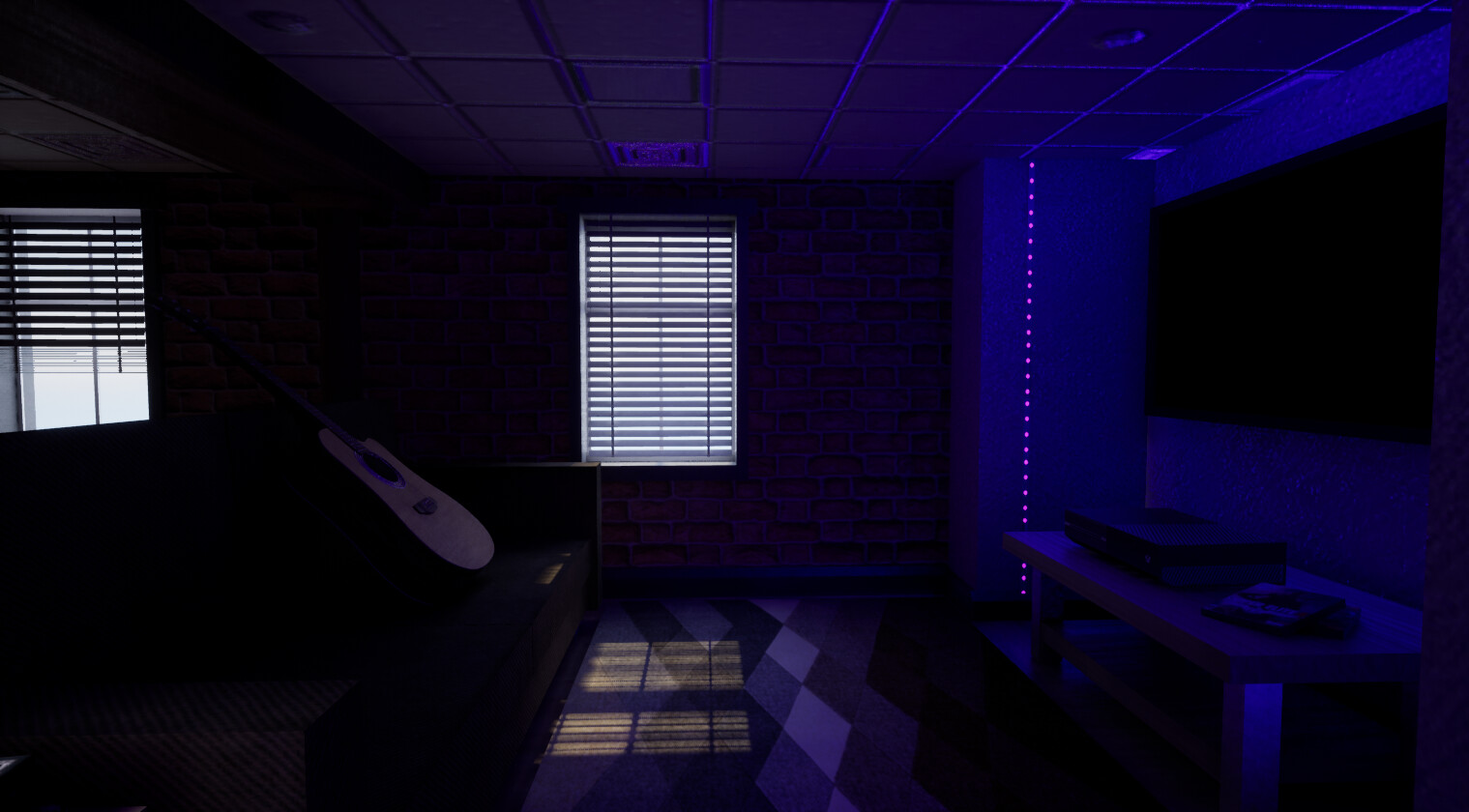 This was my end of first year project for the Games Asset Creation module in which we needed to model and texture assets needed for a UE4 games room scene. For this project I used my own room as inspiration and adapted it to fit in a apartment setting (I modelled the guitar after my own and added some of my posters into the scene too!). This module was my introduction to using Maya 3D and Substance Painter and I couldn't be any happier with the results.
ARAKNA Z: Tunnel Facility (UE4)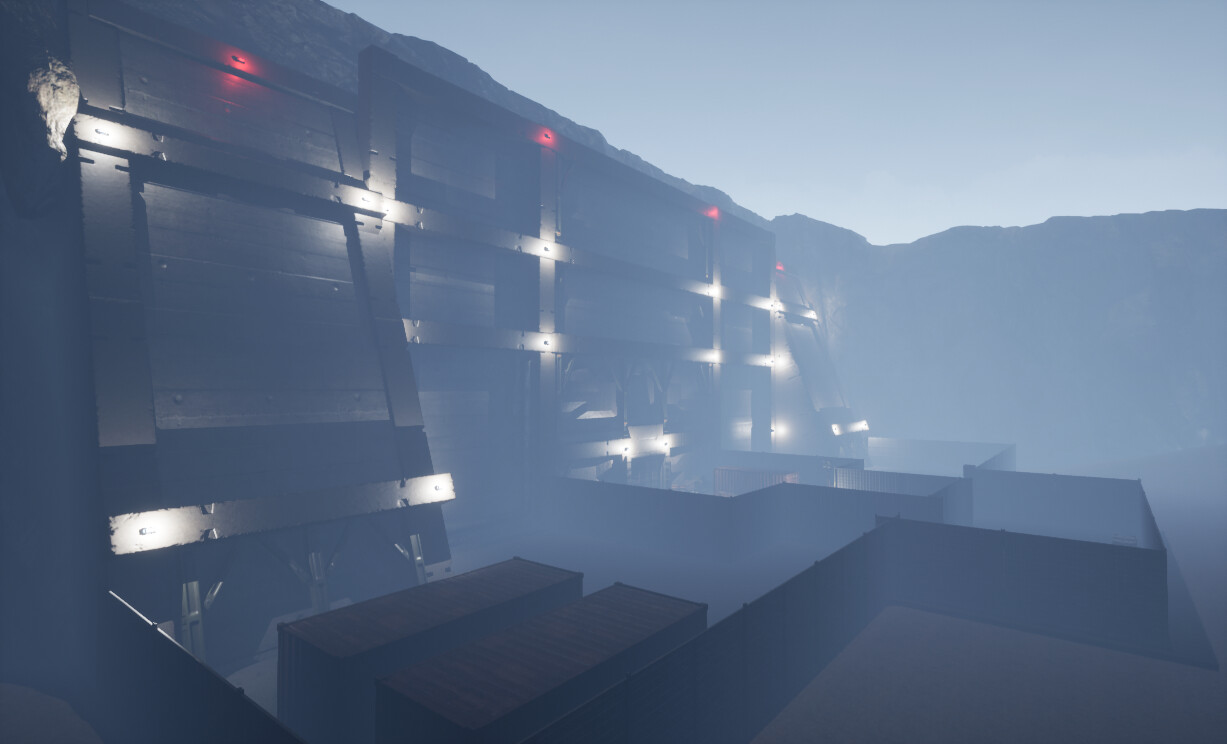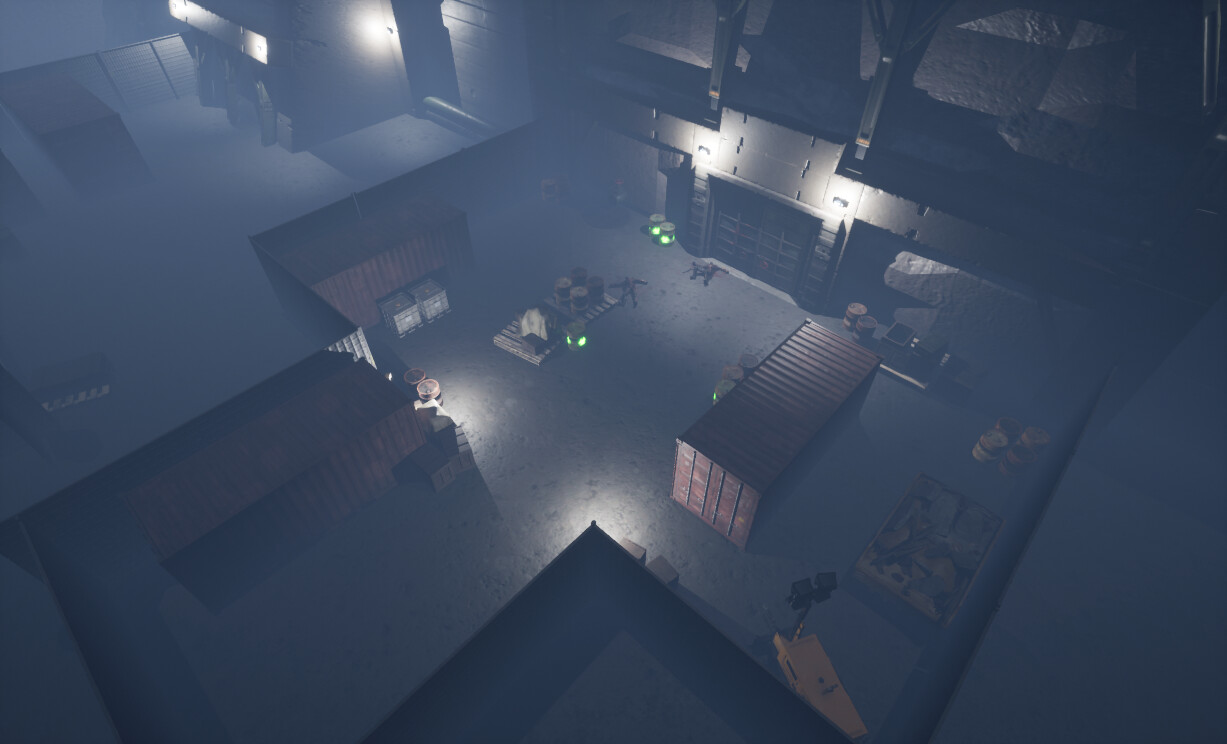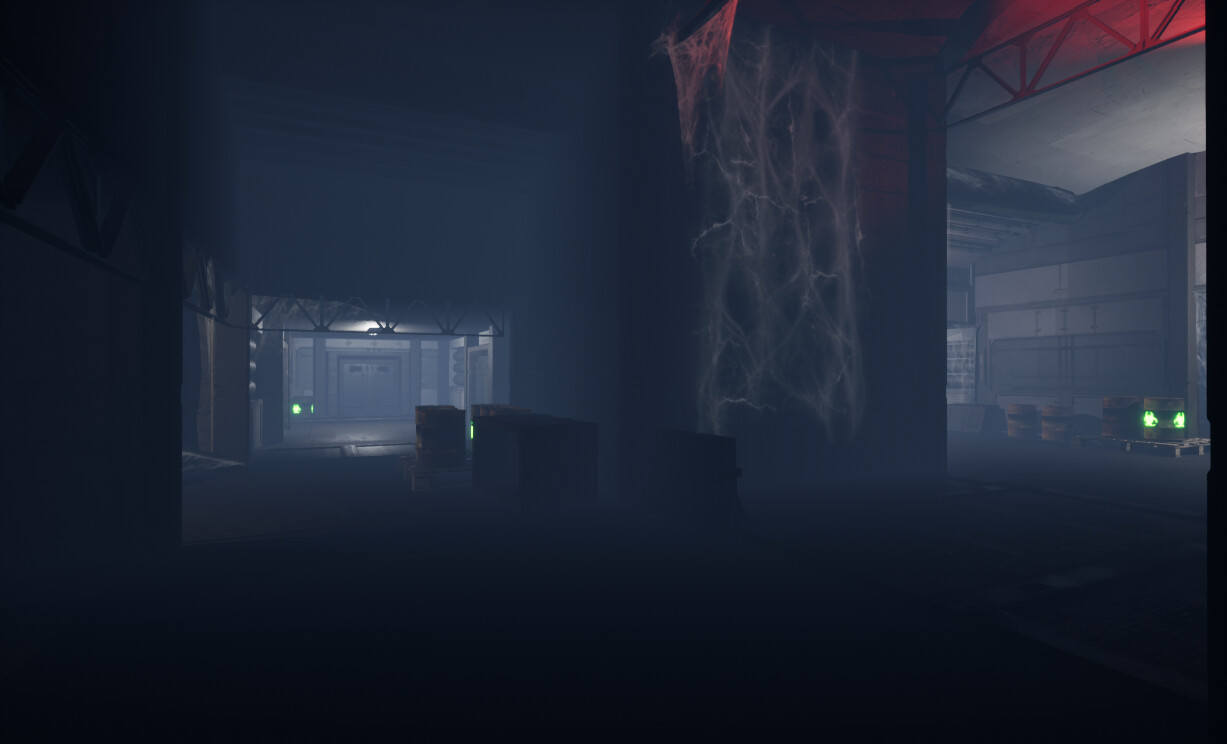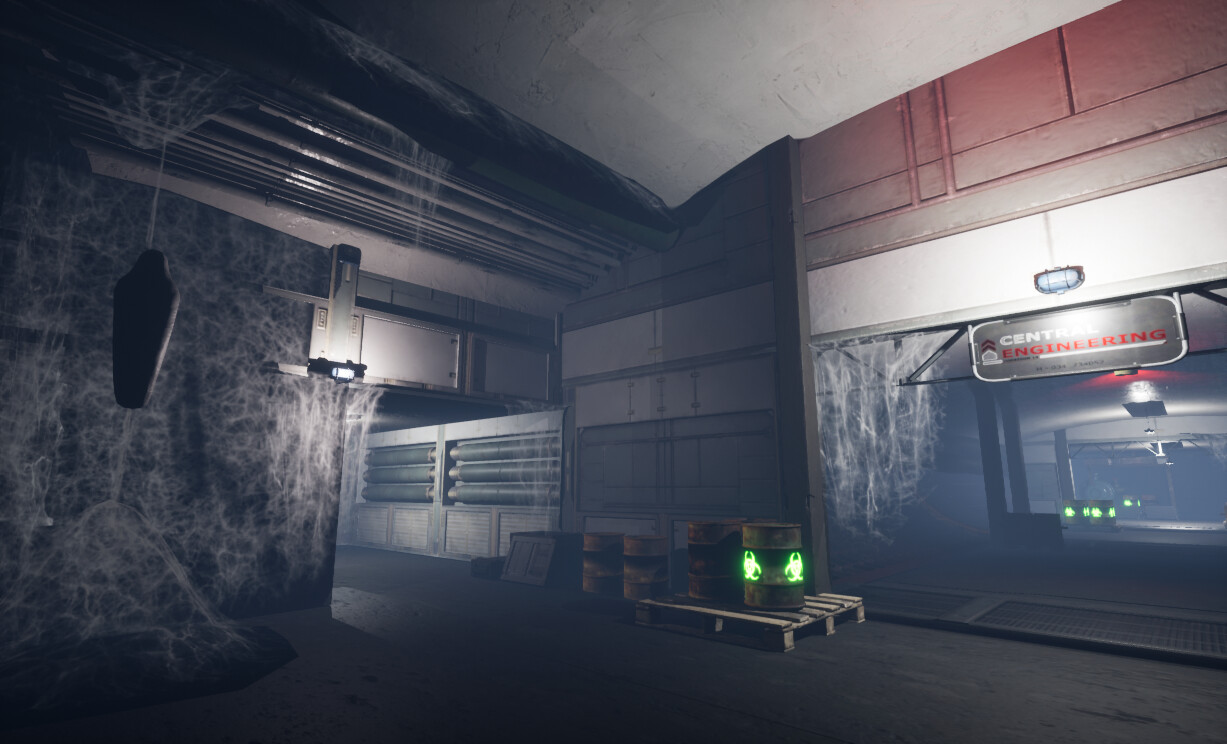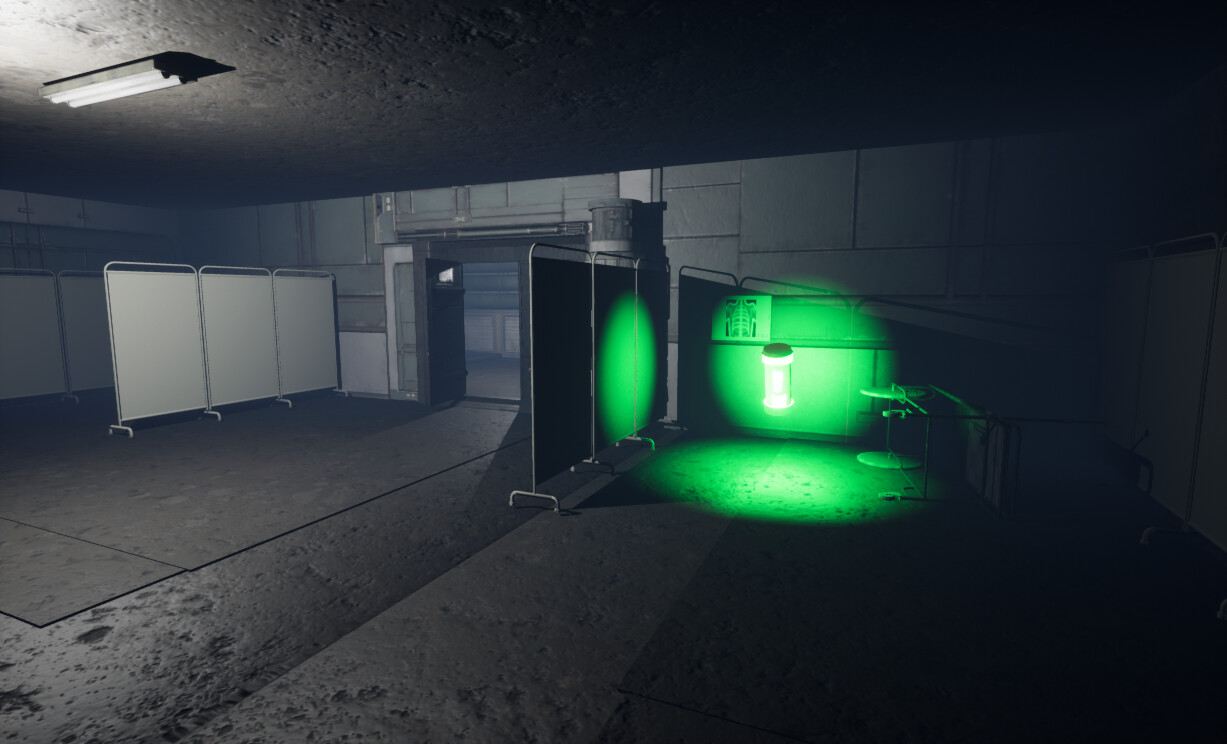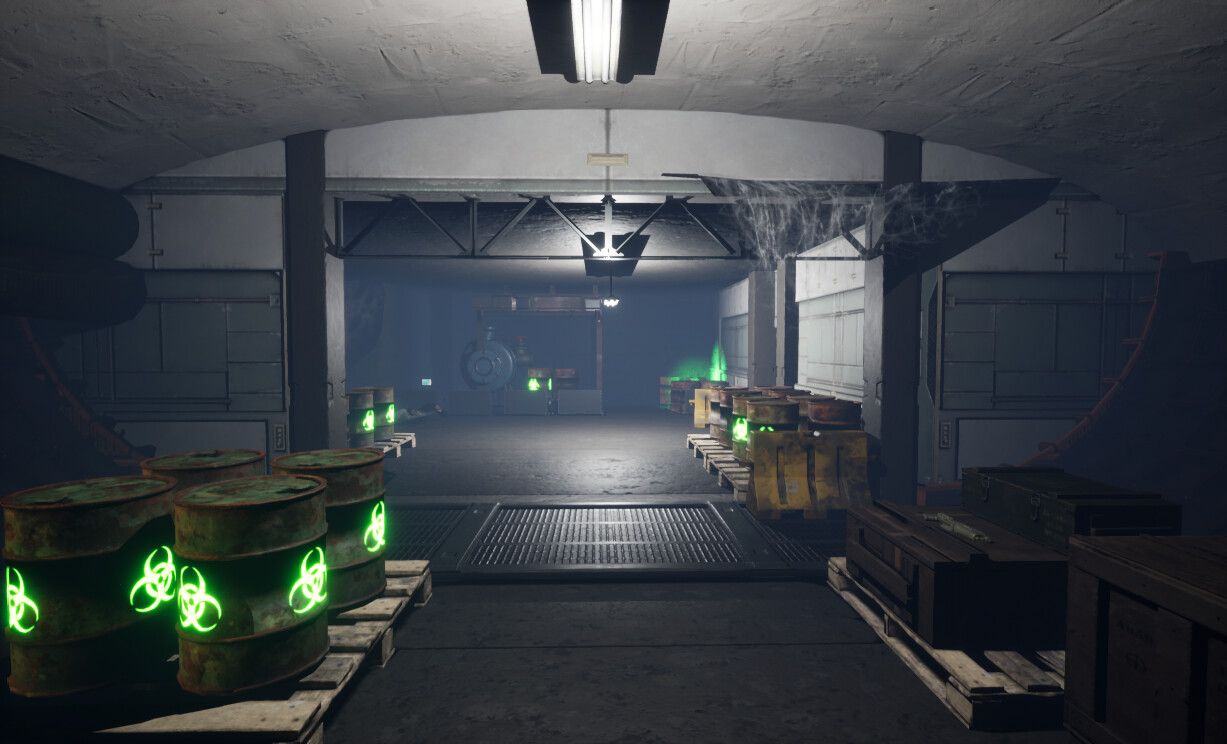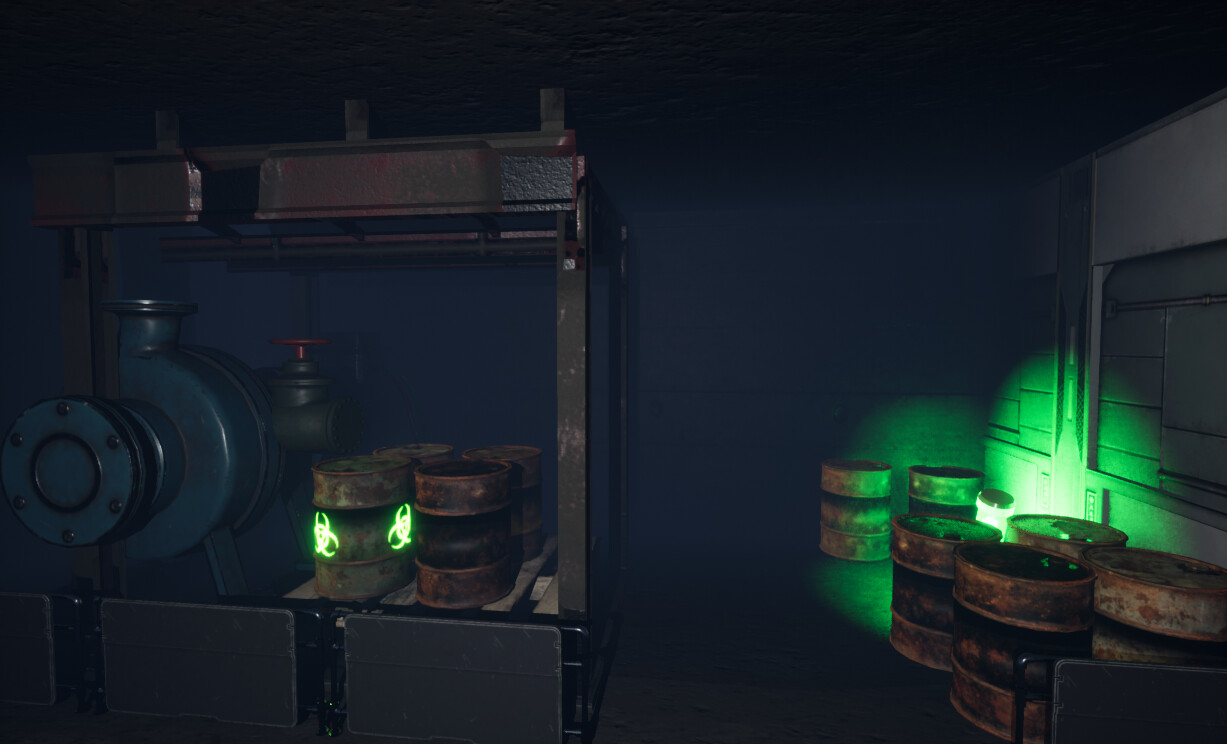 The Tunnel Facility project was done for my Mission Design module. For the module we had to create a playable level and mission in Unreal Engine 4. The level had to fit and expand on the brief that was provided, because of this I expanded on the lore that was included in the brief  to create a more detailed narrative in order to create a better visual representation in Unreal.
The events of Black October:
The world we once knew is no more. It begins with the event known as 'Black October'. The month the world plunged into darkness and chaos. A giant alien ship has crashed into the ocean causing tsunamis, wormholes and mass hysteria. As the ship crashed it released a parasitic fungus into the water. The parasite infected the brains of spiders, causing them to mutate into bloodthirsty beasts which are compelled to kill. The world has now become a dystopian wasteland in which people are trying to rebuild what they once had before. People now use zoning as a means to survive. Grey zones are safe, habitable areas and are said to have been cleared of infestations. Black zones indicate dangerous areas with known infestations.
ARAKNA Z takes place a year after Black October. The world is rebuilding. The survivors have started to fight back and live in fortified cities away from the worm holes. The Arakni have been driven out to the Black Zone. Since the events of Black October. The world has began to rebuild from the rubble. During that time, a rumour spread about a fortified underground tunnel near the city. The layout of the tunnel follows a long linear path with different side rooms such as offices, an infirmary, bedrooms, and storage rooms. In the rooms the player comes across enemies, first aid and weapons to assist them with the mission.
A lot of inspiration was taken from various vaults, tunnels and bunkers from the Fallout games so this level is an homage to those games as modding is what made me passionate about becoming a designer.  My main priority was to make the tunnel interesting and fun to explore by adding points of interest to the tunnel, such as set pieces, interactable items and set-dressing. The level ends as the player plants a bomb in the spider's nest and escapes the tunnel, revealing the burning skyline in the distance. To create this level I used several asset packs made by some great artists featured on the Unreal Marketplace. As I built the entirety of the level myself, I had the opportunity to I take on a few different design roles in the process such as level design, mission design, lighting art, and narrative design. This module made me a much better designer and helped develop my skills a huge deal.
Journeyman: Castlevania Graveyard (UE4)
Currently my Journeyman team is working on a third-person Castlevania themed game which is set in a graveyard and church. In my team there is 0nly two level designers, me being one of them my job is to put together the graveyard level and add some moody/atmospheric lighting in that fits the theme. For this module I have done much more reference gathering and pre-production than ever before as I have been very focused on making the graveyard semi-realistic whilst giving it a lot of verticality to keep the level pacing interesting.  I am now in the process of tweaking the lighting and adding in art assets to replace the level's blockout content. I am very excited to see how the level will look once it's in the final stages of development.
See my work in more detail:
About Me
Course
BA (Hons) Indie Games Development
Modules
Visual Scripting, Games Design and Mechanics, Games Asset Creation, Visual Iconography, Production and Project Management, Gameplay Scripting, Mission Design, Games Interface Design, 2D Game Creation, Games Business and Marketing and Journeyman.
Biography
I am currently studying my second year of Indie Games Development at Teesside University, Specializing in Level Design and Lighting. I am seeking work placement where I can further my skills and gain some industry experience.  I enjoy many aspects of Level Design in UE4 such as placing architecture, prop placement and set dressing. I have a keen eye for 3D visualization and love how game design connects creativity with logical thinking. I enjoy enhancing my projects with set dressing because it allows me to tell a visual story. Whilst studying I have achieved a high level of competence in the software and tools used in Industry and I am excited to learn more and further develop my skills.
Software
Unreal Engine
Unity
Maya 3D
Substance Painter
Adobe Photoshop
Microsoft Office Software
Audacity
Source Control (UE4, GitHub, Git)
Employment
I am currently looking for my first opportunity in the games industry for my placement year after the current academic year ends. As I have previously been employed in various different job roles I have developed my organizational and leadership qualities which would be very important in a games studio setting. I also plan to focus any extra time I have into laying down the foundation for my own start-up studio which focuses on outsourcing.
Interests
Academic/Industry Interests: Level Design, Lighting, set dressing and map building.
Personal Interests: Playing Guitar, Walking, Film and TV and Playing PC games.