When you hear the term 'protest music', what does it make you think of?
Maybe it's the likes of the Sex Pistols that come to mind, or John Lennon with his 1971 hit 'Imagine'. 
The past is especially notorious for its eclectic collection of protest songs.
With themes ranging from politics, feminism, anti-war and even vegetarianism, the 70's, 80's and 90's were especially fuelled with music that strived for change.
But what happened to the ever-popular protest song?
And just how important are they in today's music scene?
When you turn on the radio today, the majority of songs you hear are usually about something personally relatable.
North Carolina State University researchers carried out an analysis to see which themes are the most popular when it comes to music in the Billboard Top 100.
It found that the popular themes change depending on the decade, but concluded that the most consistently popular theme of all time is 'breakup'. 
This isn't really surprising when you think of the logistics behind the idea.
Whether you're currently going through the pain of a breakup or not, listening to a song about something everyone's been through (or will probably go through, sorry) strikes a chord inside us and makes us feel less alone.
Even if we are left balling our eyes out, at least there's someone else on the other side of the speaker who's gone through the exact same thing.
This is where protest music differs. Protest music is created with the intention to cause a ruckus, whether we agree with what the artist's saying or not.
It's sometimes made to make us feel like we should give our heads a good shake, take a look at society today and do something to improve it.
It doesn't give us comfort, but instead it gives us feelings of anger, guilt and the urge to rebel.
But where is it? The truth is, protest music is still being made in its masses, it's just not as frequently surfaced in today's charts.
Tuxtra spoke to expert in the field, Bob Fischer (BBC Tees), to see just how much protest music is being created, and where it's hiding.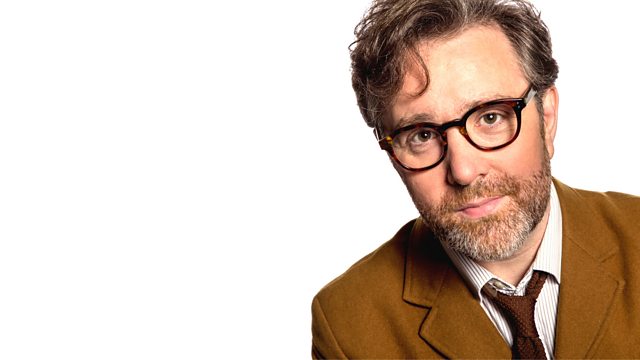 Bob said: "The way in which the process of making music has been opened up to everyone in the last 15-20 years has probably led to an increase in songs that deal with controversial subjects, just as it's led to an increase in songs that deal with any subject."
"Anyone with a laptop and a bit of software can make music and put it 'out there' these days.
"And doubtless a chunk of that music will be what you'd consider to be protest songs.
"What's maybe changed is the way in which political songs have become less likely to find their way into the singles charts, or mainstream TV.
"When I was a young music fan in the 1980s, you had artists like The Style Council, Frankie Goes To Hollywood, The Housemartins, Bronski Beat and UB40, all of whom combined strong political lyrics with upbeat, mainstream pop music.
"The Style Council's 'Walls Come Tumbling Down' begins with the line 'We don't have to take this crap' and STILL got played on Top of the Pops!
"Being a little bit political and outspoken was almost seen as part and parcel of the job description of the mainstream pop star.
"Major record labels were happy to market these singles as chart-friendly pop songs, and as such those artists found themselves on prime-time TV and radio.
"I'm not sure that happens so much any more… mainstream, chart-friendly artists in 2019 seem to shy away from anything like that.
"I'm not sure why that would be… it's possible it's just a commercial move on the part of the major record labels.
"In an age when hardly anyone actually pays for music any more, maybe the artists that they'd prefer to market need to appeal to the broadest possible audience, and not alienate anyone with political views.
"So the labels look for artists that write and perform songs with a more personal, confessional approach.
"But outside of the commercial pop bubble, I don't think there's any shortage of artists creating political music."
And it's this 'commercial pop bubble' that's hiding protest music from the general music-listener.
YouGov found that in 2019, Heart FM was the second most popular radio station in the UK, with Capital FM being the 3rd most popular.
In 2016, Ofcom found that the radio was reaching 89.6% of the UK population, so as both stations are known for playing chart topping hits, it means that the majority of the UK population are listening to popular, charted music.
 Matthew Lamb is a musician that's been writing and mixing his own music for years.
Has he ever write anything that could be deemed as a protest song?
He said: "I would be tempted to write a political song as I feel as should use my platform as a musician to allow my voice to be heard and perhaps speak for those whose voices are not heard."
"I think it is important to express your opinions as an artist, however I think if it was explicitly political it would not receive as much airplay compared to a non-political song." 
 You'll usually find that the music you hear on the radio is also the same music you'll hear on a night out. 
David Wrigglesworth (Wriggy) is a DJ at Inside Out nightclub in Darlington
Does he play any protest songs? 
So does protest music still play an important part in today's society?
It does. It's simply just hidden behind a bubble of comforting, commercial pop that tends to steer away from political tones that not everyone can always agree on. 
Popular music today has appealing lyrics.
When writing about what makes a successful song, music business consultant Gian M. Fiero said : "The lyrics don't have to be profound; people just have to be able to relate to them."
It's a shame that music isn't as successful today if it doesn't conform to a certain standard.
Like Matthew said, musicians create music to allow their voice to be heard, but in today's popular music scene some of these voices are being hidden.