The newest chapter in the Call of Duty game series has just been released and while it is expected to sell out this one might have more controversy surrounding it than ever before.
With real life wars going on across the World in places  such as Syria,  CoD Modern Warfare has been deemed in bad taste because the game  features graphic scenes in the name of entertainment. Spoilers incoming for those who'll be playing the game.
Negative talking points have stemmed from the degrees of realism within the game that link to real life which includes terrorists in suicide vests in  London's Piccadilly Circus, Russian bombers, and the games use of white phosphorus have all caused outrage.
Taboo topics are rife throughout the game, but none more taboo perhaps than an implication of paedophilia in a scene that was eventually deleted from the game.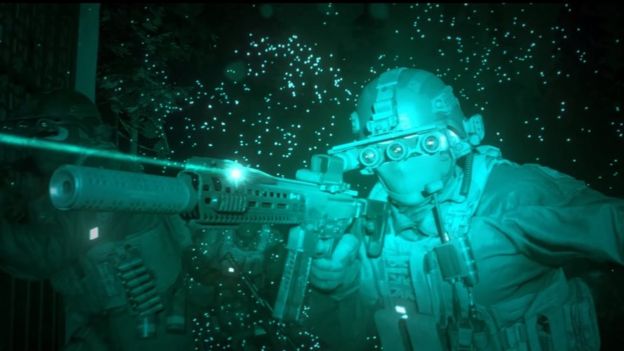 The game centres around 'Urzikstan' a fictional middle eastern country which has been used instead of a real place.
This is a smart move and perhaps one that has been taken as part of damage limitation when it comes to the games naysayers.
The game has a rating of 18+, meaning only adults can buy it.
As a fan of the Call of Duty franchise myself, I know fine well that kids under 18 will be playing this game. That's what I've done in the past and that's what the majority of teenage boys did in schools and colleges.
It's inevitable that people will be playing this game. The real issue is whether or not the content of the game is deemed to be too much.
Connor Welsh, an avid gamer who works within the industry in Middlesbrough said that he has no problem with the games content.
This is what he had to say:
Connor said: "I think that the games have age ratings for a reason but for me it's all about a good playing game, I've never put real life and games together."
This isn't the first time Call of Duty has come under scrutiny for it's stories, previous games have received similar criticisms in the past for their notoriously taboo game plots. Along with the Grand Theft Auto franchise, CoD is one of the most heavily scrutinised games ever.
Controversy doesn't just surround the games content, but also the price of the game and it's additional content.
Call of Duty and many other games have been receiving backlash over their 'lootbox' system, in which people make purchases for extra random game content. For the new game the CoD makers have opted to go with a battlepass system, much like you see in Fortnite with one lump sum payment for extra content.
"Lootboxes were disgraceful, always have been and always will be." said one game fan outside of Game in Middlesbrough.
"It's pure gambling and it's not right, isn't it enough that we have to pay £50 for the game itself? Let alone all the pointless add-ons."
Despite all the criticisms of the game, it's still expected to make over one billion dollars in it's first week of release.